null
Downstream: what progress has been made on adding value to seeds?
15 May 2023
From 16 May to 6 June, Terres Inovia is organising four webinars on the valorisation of oil and protein seeds in animal feed, but also of legumes for human consumption. The aim of this series is to present the work that has been carried out for two years by the technical institute within the framework of Cap Protéines.
Terres Inovia is not only an essential player in production, providing its expertise and recommendations to farmers and technicians. The technical institute also strives to enhance the value of oilseeds. Its trials, analyses and processes aim to produce more efficient oil cakes for livestock farms and healthy, high-quality products for human consumption.
Discover Terres Inovia's expertise in seed processing and valorisation
Improving seed quality: the results of Cap Protéines' work
Terres Inovia has been working for two years within the framework of Cap Protéines to increase the nutritional quality of protein-rich materials through innovative processing. The research, development and innovation programme of the Plan Protéines, which will end in December 2022, has endeavoured to deploy analytical tools on the quality of oilseed and protein crop production, to communicate on the best processing techniques and to support innovations in the use of plant proteins in the food and animal nutrition industries.
"One of the main objectives of our work was to produce expeller cakes with a high protein content in order to contribute to better protein autonomy for livestock farms," explains Sylvie Dauguet, a researcher in the Transformation and Valorisation of Oil-Protein Seeds Department (DTVG).
The other line of research consisted of developing legume seeds, this time for human consumption, by working on the functional and taste properties of plant proteins. The results of trials, field diagnostics and technical and economic simulators developed within the framework of Cap Protéines will therefore be presented in these four free webinars.
Oilseeds: potential of processing to improve protein autonomy - 16 May 10:00-12:00
Oilseeds are valorised through the crushing process which generates two valuable co-products: vegetable oil and protein-rich meal.
This webinar will present this transformation process, its impacts on product quality (as with rapeseed), in particular on proteins, and the current research directions.
- Analysis of the oilseed crushing context
- Presentation of the R&D tool on oilseed processing in collaboration between Terres Inovia and ITERG
- Effect of technological itineraries on glucosinolates and protein solubility
Speakers:
Patrick Carré, strategic expert and process engineer at Terres Inovia
Teko Gouyo, process research officer of Terres Inovia
Loïc Leitner, Head of Analytical Research at ITERG
Soybeans and sunflowers: potential of processing to improve protein autonomy - 23 May, from 10:00 to 12:00
Oilseed dehulling-cooking-pressing processes, without the use of a solvent, are being used by new processing units.
This webinar will address the current challenges of these processes and the levers for improvement to obtain quality protein-rich oilcake.
- Diagnosis of soybean crushing in France and avenues for improvement
- Economic optimisation of soybean de-oiling in the cooking-pressure process
- Organic sunflower dehulling, zootechnical interest and economic barrier
- An ambition: to improve the performance of mechanical extraction of dehulled products
Speakers:
Patrick Carré, strategic expert and process engineer at Terres Inovia
Têko Gouyo, process research officer at Terres Inovia
Florian Rousseau, PhD student and author of a thesis co-financed by Terres Inovia on mechanical extraction processes for vegetable oil
David Gouache, Deputy Director of Terres Inovia
Animal feed: high protein Expeller oilcake for monogastric animals - 30 May, from 10:00 to 12:00
Innovative oilseed cakes can be obtained by dehulling-cooking-pressing. Animal trials have provided useful information on their nutritional value for monogastric animals.
- Manufacture of innovative rapeseed and sunflower cakes
- Study of the digestibility of oil cakes on poultry
- Zootechnical trials to evaluate their performance in pig and poultry farming.

Speakers:
Corinne Peyronnet, Head of the Terres Univia Valorisation, Innovation and Monitoring Unit
Patrick Carré, strategic expert and process engineer at Terres Inovia
Têko Gouyo, process research officer at Terres Inovia
Justine Danel, R&D engineer for Monogastric feed at Arvalis- Institut du végétal
Eva Pampouille, Head of Animal Feed, ITAVI
Didier Gaudré, Expert in Pig Nutrition at IFIP
​​​​​​​
Pulses: from seed quality to the consumer - 6 June, 10am to 12pm
The use of leguminous seeds in human foodstuffs responds to new consumption trends.
The knowledge acquired by the Cap Protéines programme contributes to a better valorisation of the quality produced in the field through an approach targeting the processes, functional and gustatory properties of plant proteins and their perception by consumers.
- Method for determining the rate of crushed seeds
- Evaluation of the economic interest of the concentration of faba bean proteins by the dry process
- Functional properties of vegetable protein materials
- Sensory analysis of vegetable protein materials: descriptors, profiles and volatile compounds
- Consumer perception of legumes.
Speakers:
Jean-David Leao, Deputy Director General of ITERG
Vincent Jauvion, Head of the DTVG of Terres Inovia
Patrick Carré, strategic expert and process engineer at Terres Inovia
Frédéric Baudoin, Head of the R&D and alternative protein analysis laboratory at Improve
Sophie Gelin, head of the sensory analysis panel and Loïc Leitner, Head of Analytical Research at ITERG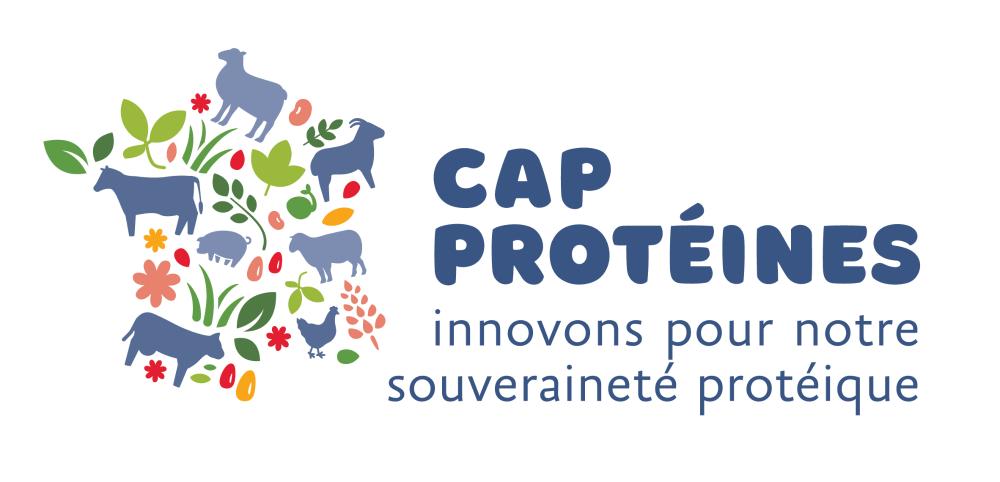 ​​​​​​​