null
Soybeans in the West: Terres Inovia supports maize growers in their diversification
30 Jun 2022
Since 2021, Terres Inovia has been providing technical support to farmers in the Charente who wish to diversify their crop rotations. The aim is to preserve the quality of drinking water while ensuring a profitable economic outlet for the applicants.
The Arnoult and Lucerat watersheds in Charente-Maritime are faced with a double problem: phytosanitary products and nitrates that affect the quality of drinking water. Eau 17, syndicat dédié à cette ressource dans le département, s'est rapproché de Terres Inovia pour tIn the case of maize, which covers a large part of the land in the area concerned, the search for solutions and in particular for diversification crops to replace maize has been carried out. Soya was selected as a potential crop, as it requires little input and no nitrogen.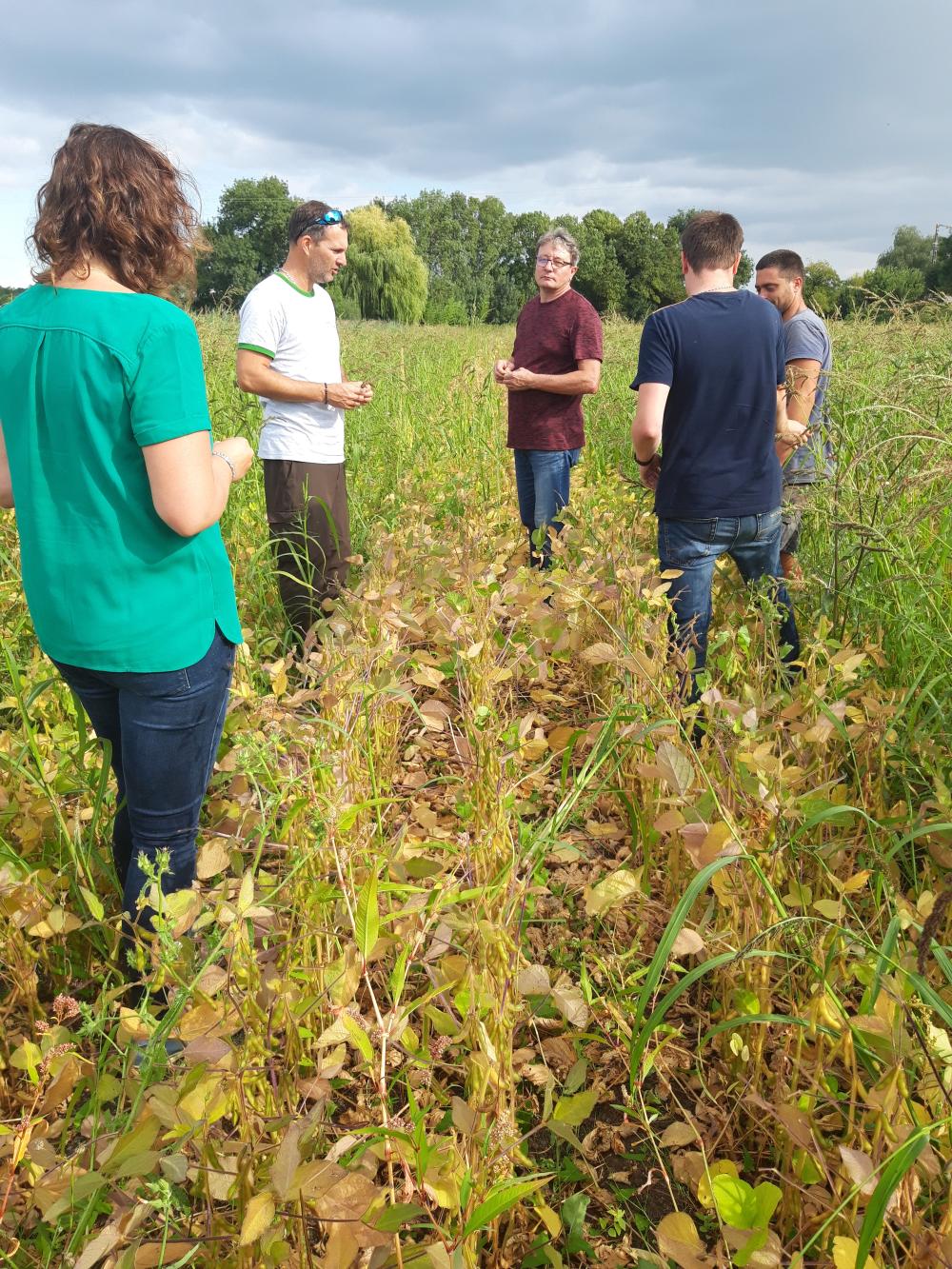 ​​​​​​​
Several players have joined forces to set up a local soya supply chain: farmers to grow the oleo-proteaginex, cooperatives and agricultural traders to collect and store it, a processor (Pasquier Vgt'Al), farmers who feed their laying hens (Fermiers de Loué) and a distributor (Système U via Coop Atlantique), which will market the eggs under the distributor's brand name in nearby shops.
From 10 to 70 ha of soya in one year
In 2021, Matthieu Charron, a Terres Inovia engineer, began supporting 5 farmers and 2 technicians over an area of 10 ha. This technical support was based on training, plot monitoring, field tours and technical messages sent during the campaign.
The test was conclusive, since in 2022, the group of farmers grew to 14 for an area of 70 ha cultivated with soya. The same type of support is underway this season.
The approach is part of the Cap Protéines programme and more specifically the project "Increasing the competitiveness and sustainability of oilseed production".