null
The new season of feet in the field focuses on soybeans
25 Oct 2022
After sunflower, the web series Les pieds dans les champs is interested in soybean. From October 2, it features four farmers' testimonials on this legume. What agronomic levers do they use to succeed with this crop? What advantages do they find in it? And how do they manage to solve certain difficulties? Farmers' words to listen to... and remember.
Launched by Terres Inovia in May 2021, the video web series Les pieds dans les champs offers an immersion in the plots of a farmer who explains, through a discussion, how he conducts his crop, what difficulties he faces and what agronomic levers and practices he uses. This interview is completed by a technical analysis from a Terres Inovia expert.
After the third season broadcast in September on sunflower, the web series now focuses on the technical itineraries and tips of four farmers on soybeans around several themes: soybean management in bion, inoculation and sowing, soybean production for short circuit farms and, finally, the delicate stage of harvesting.
Jean-Marc Gordon, farmer in Castendet (Landes): soya, ideal in organic farming
It is in the heart of the Landes that this farmer produces organic soybeans. "It is a plant that is made for organic farming because it resists parasites and suffers from few diseases," explains Jean-Marc Gordon. With an average yield of 35 q, it is a profitable crop on his farm, especially since it does not require nitrogen, which is expensive. To cope with the difficulties of organic farming, the farmer sows early and uses varieties that allow for high first pods.
The analysis of Arnaud Micheneau, development engineer at Terres Inovia : "water supply is important in the soybean crop, it should not be started too early. Another lever to take care of is weed control, with the use of tools at the right time".
Watch the video (in french)
​​​​​​​
Philippe Dubief, farmer in Lhosne (Côte d'Or): inoculation and sowing, crucial steps
For this producer in the Côte d'Or, who cultivates a dozen hectares of soybeans, soil preparation and inoculation are essential for the success of the campaign. "You have to pay a lot of attention to the soil, which has to be dry and wet at the same time, to have all the chances on your side at the time of inoculation".
The analysis of Louis-Marie Allard, development engineer at Terres Inovia : "the soil must be dry to avoid settling phenomena. To succeed in inoculation, it is important to use quality registered products".
Watch the video (in french)
​​​​​​​
Nicolas Royer, farmer in Monhoudou (Sarthe): soybeans, a high-protein feed made in France adapted to livestock
Nicolas Royer has adopted soy for his herd of 50 dairy cows. This farmer prefers to produce local, non-GMO soybeans rather than buy imported oil cakes. The advantages? "I produce 15 tons of soybeans, which replace 18 tons of rapeseed for oil cakes; I save 8,000 euros in a year". He sees nothing but advantages in this crop : it can be grown behind any other crop, it provides nitrogen in the soil and it is a high-protein feed for his livestock.
The analysis of Mathieu Charron, development engineer at Terres Inovia : "in the northwestern France basin, it is important to adapt the right earliness of varieties, favoring very early varieties to sow soybeans in warmed soil."
Watch the video (in french)
​​​​​​​
Jean-Michel Guthmann, farmer in Ostheim (Alsace): harvesting, a delicate stage, but successful thanks to a flexicut
Harvesting is a very delicate stage for soybeans. This farmer explains his methods and tricks to succeed in harvesting while minimizing the risk of loss: preparing the soil before sowing, knowing when the seeds are ripe by testing the right moisture content and using a flexicut. "As the pods are too low on the stalk, a flexicut improves the quality of threshing and reduces shelling".
Terres Inovia development engineer Aurore Baillet's analysis : "Rolling the soybeans after sowing to level the soil, adjusting the combine properly to limit impurities and using a flexi-cutter are the best practices for a successful soybean harvest."
​​​​​​​
The sunflower episodes were filmed as part of the Cap Protéines program.​​​​​​​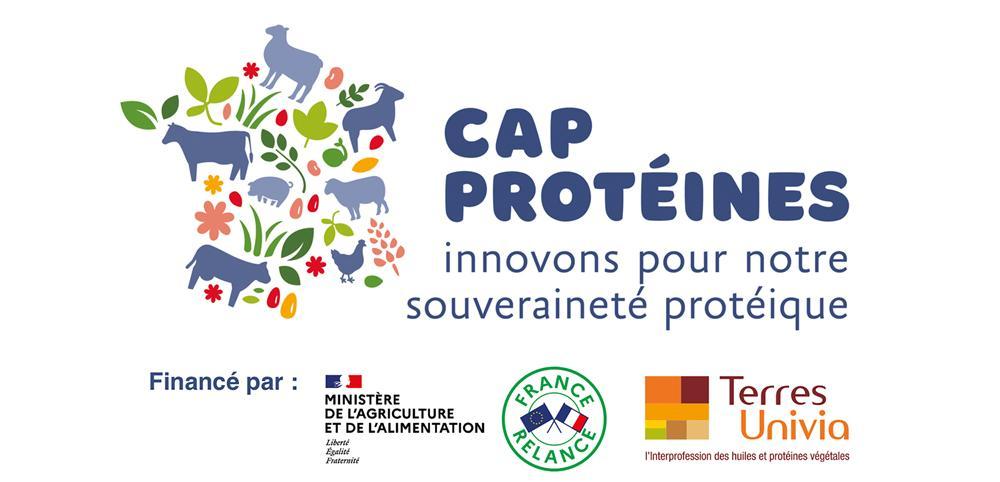 ​​​​​​​