null
Weed control: an overview of practices and innovations in Côte-d'Or
25 May 2023
The "Objectif cultures propres" conference on techniques, solutions and innovations to combat weeds, co-organised by Terres Inovia, was held on 11 May in the Côte-d'Or. The technical institute highlighted its expertise, in particular with the presentation of mixed weed control techniques and agronomic levers for weed management.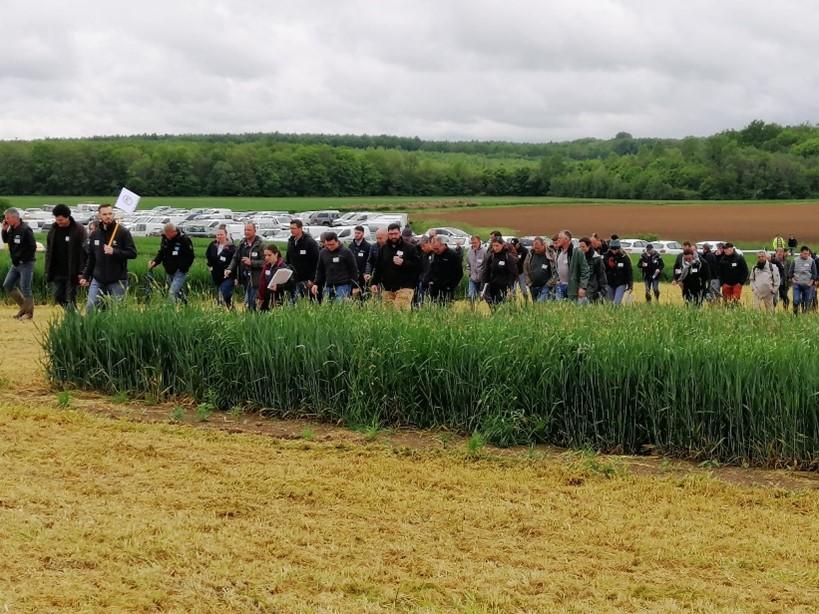 Controlling weeds is a daily concern for farmers, accentuated by changes in the regulations governing plant protection products. How can you keep your fields clean? That's the aim of this field day, organised by Arvalis-Institut du végétal, Terres Inovia, Dijon Céréales-Alliance BFC and the Côte d'Or and Bourgogne Franche-Comté Chambers of Agriculture.
An overview of weed control innovations
Demonstrations, educational trails and presentations of innovations gave the 300 participants - farmers and technicians - a complete overview of the possible solutions for more successful weed control.
Field trials showed agronomic practices on common wheat, barley, peas and sunflowers, weed control tools (mechanical and chemical) and various agronomic levers. Innovative equipment techniques, weed biology and the health and environmental impacts of weeding practices were also presented.
The effectiveness of mixed weed control presented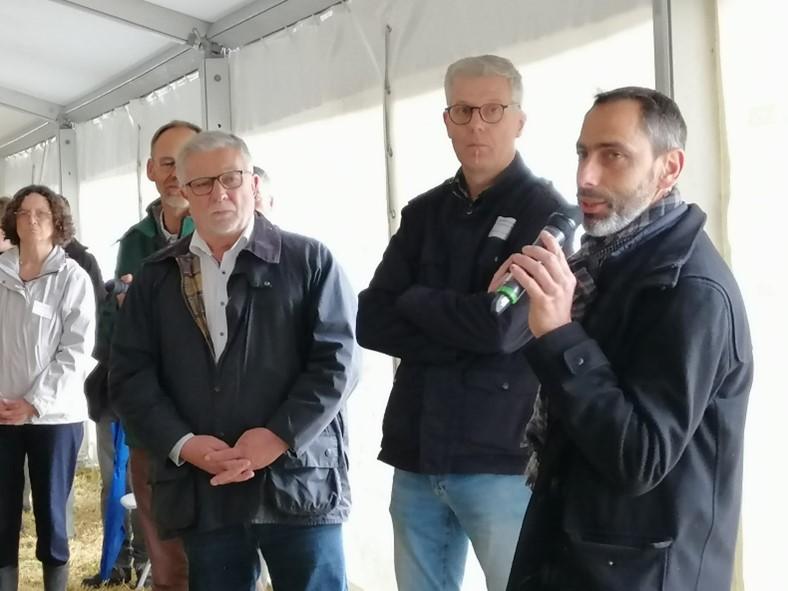 Gilles Robillard, président de Terres Inovia
The day's proceedings were introduced by Gilles Robillard, President of Terres Inovia, who emphasised the regulatory changes to active substances and stressed the importance of combining all the levers throughout the rotation and the central role of oilseeds in keeping crops clean.
Michael Geloen, development engineer, presented the various agronomic levers for managing weeds throughout the rotation.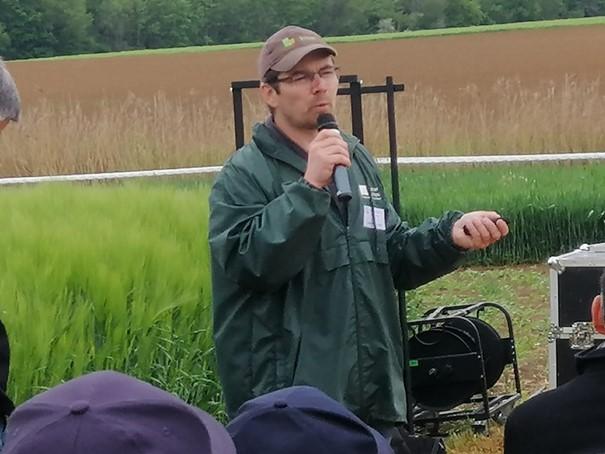 Fanny Vuillemin, a researcher in integrated weed management, presented information on hoeing oilseed rape and sunflower.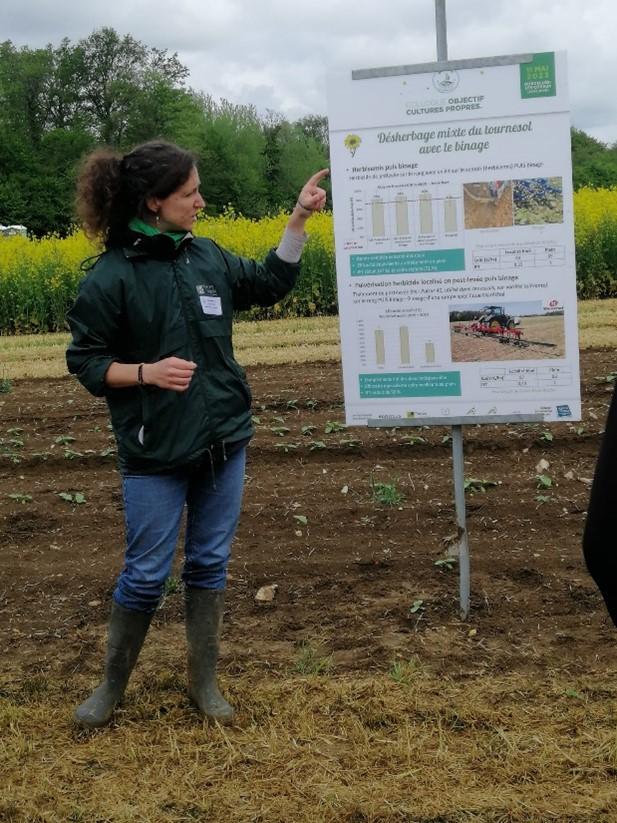 ​​​​​​​
In particular, she talked about mixed weed control techniques involving the localised application of a herbicide to the row, followed by weeding. "The results of this technique are equivalent to full-weed treatment and are satisfactory for both oilseed rape and sunflower. It can significantly reduce the IFT (up to 67%). You can use a herbisemis (kit to be fitted to the seed drill) to localise the pre-emergence herbicide on the row or a specific spray boom for post-emergence treatment," she explains. A flyer on the selectivity of mechanical weeding tools according to the stage of our crops was also distributed.

To find out more, see the attached posters and flyer.
- Documents à télécharger :