null
Terres Inovia present at the Plant Disease Conference
14 Dec 2022
In Orléans, from December 6 to 8, the Conference on Plant Diseases (CIMA) gathered some 250 people.
Végéphyl, a place of beginnings between many specialists of plant protection
The event was organized by Vegephyl, an association for plant health, which aims to be a place for exchanges and debates between crop protection professionals, scientists, teachers, technical institutes, but also chambers of agriculture, representatives of public authorities, service providers or cooperatives and manufacturers. Vegephyl also has training activities and commissions throughout the year, one of which develops the CEB reference methods for official recognition of results of protection strategies.
The technical institutes participate actively in the activities of Vegephyl. This year Terres Inovia was honored, since two former collaborators of the institute, Fabien Lagarde, member of the Board of Directors for many years, and Annette Penaud, pathologist, received the medal of honor of the association.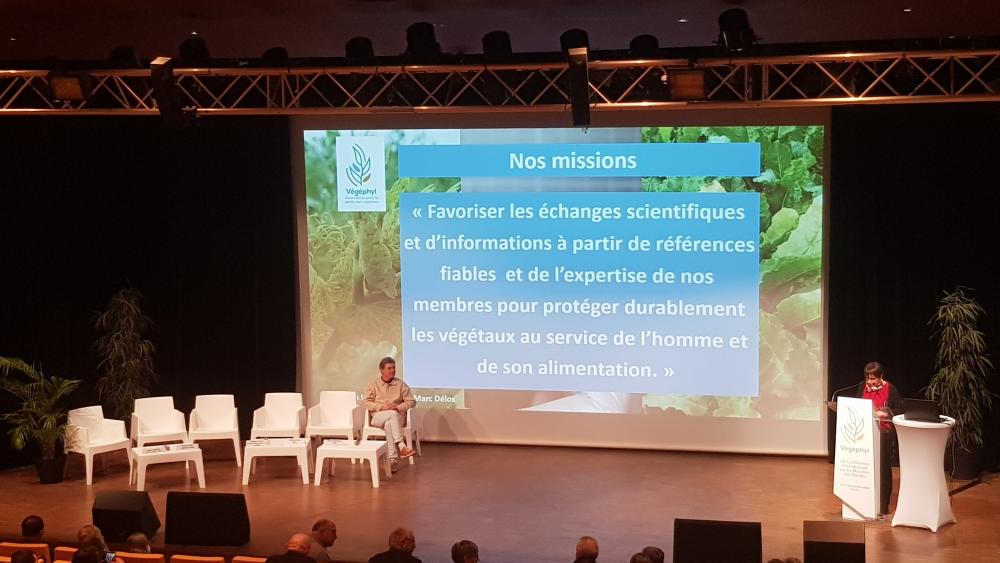 ​​​​​​​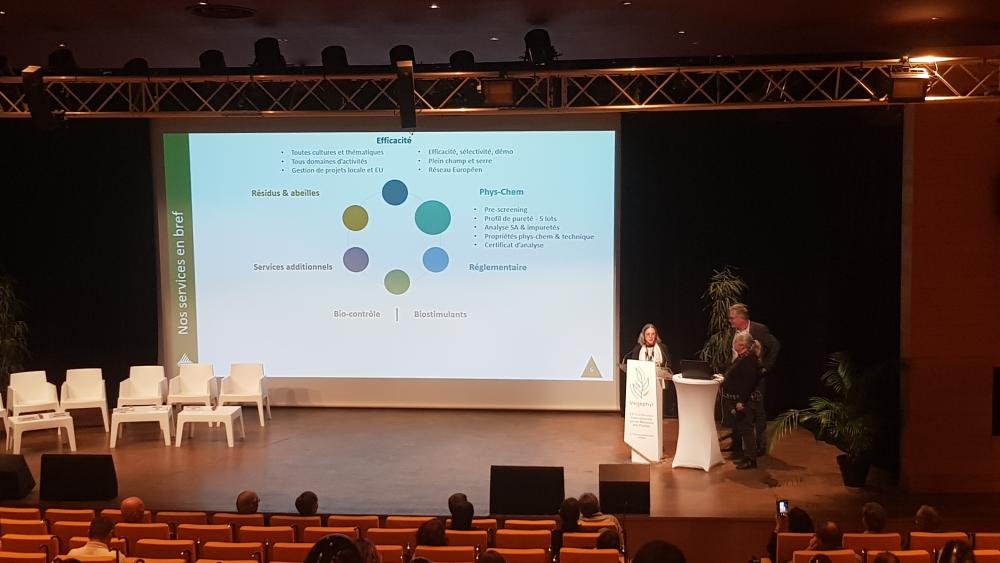 ​​​​​​​Fabien Lagarde (left) and Annette Penaud at the presentation of their medals of honor
For the 2022 vintage, the conference focused on "the different aspects of plant disease protection for better advice". Advice on plant protection, regulations, epidemiological monitoring, plant breeding, fungicide resistance and management of modes of action, and innovative protection solutions such as biocontrol... the conference provided a broad overview of work on diseases. Several experts from the institute were present to follow the presentations during the plenary sessions and the poster presentations.
The new recommendations on downy mildew presented
Emmanuelle Mestries, epidemiology expert from Terres Inovia, presented the new recommendations of the institute on downy mildew, emphasizing in particular the importance of knowing the pathogen well in order to make a suitable varietal choice. The monitoring of the national territory has highlighted, in fact, since 2018 the appearance of cases of circumvention of genetic resistance of RM9 varieties expected to be resistant to all races present on the territory. The Terres Inovia specialist also stressed the role of integrated protection, based on good agronomic practices and a reasoned varietal choice in the long term.
A focus on the Optiplasm project

The institute also participated in the presentation of a poster on ascochytosis of chickpea, but also of Optiplasm. This project, in which Terres Inovia participates and which is coordinated by Geves, aims to optimize the official tool for the varietal evaluation of rapeseed under controlled conditions with respect to Plasmodiophora brassicae, which is responsible for the cruciferous clubroot.
​​​​​​​
- Document à télécharger :