null
Protein sovereignty: the major challenges for France until 2030
02 Mar 2022
Paris, March 2, 2022 - After its first year of implementation, the Cap Protéines research, development, innovation and transfer program is showing very encouraging results. As a national and European issue of food sovereignty, plant proteins are more than ever at the heart of both societal and agricultural debates. Halfway through this biannual program, the plant oil and protein sector and the livestock sector are on the right track: many federative actions signed Cap Protéines have already been carried out in the field by Terres Inovia and the Institut de l'Élevage, the two technical institutes coordinating the project. This is a challenge, given that the weather conditions have been particularly difficult and that farmers are struggling to maintain their oilseed acreage.
Pulses crops have been particularly affected this year. However, the fight for the country's protein sovereignty has never been so essential, at a time when tensions in Eastern Europe are disrupting protein supplies. France must increase its production of plant proteins to feed its population and livestock, and limit its dependence on imports under pressure,
such as soybeans from South America or sunflowers from the Black Sea. Climate change, for its part, is forcing farmers to adapt their practices and integrate new technical benchmarks. The French are expressing strong expectations and are calling for an agriculture that will sustainably defend the national capacity to produce, guaranteeing independence from exports1.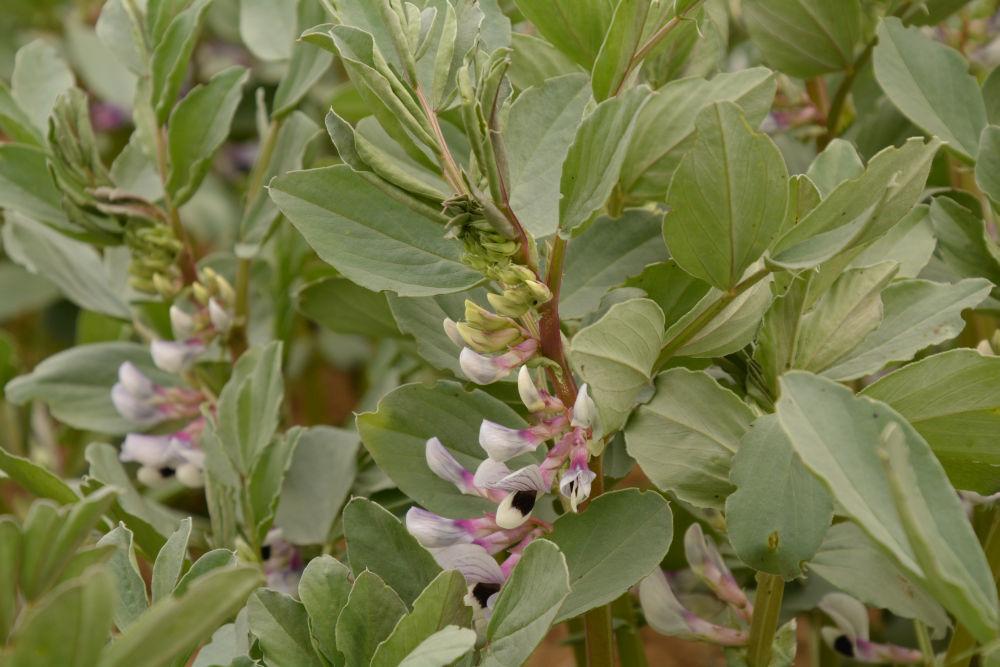 Cap Protéines: the heart of a national strategy
Launched in January 2021, the two-year multi-partner program Cap Protéines is the result of a fruitful collaboration between the State and professionals in the agricultural sector. It is a convergence of the work carried out within the framework of the sector plans and the government's recovery plan, and benefits from a France Relance envelope of 20 million euros from the Ministry of Agriculture and Food until December 2022. It reinforces, during this period, the budget of 33.5 million euros that the sector of vegetable oils and proteins allocated to research, development, innovation and transfer.
Cap Protéines is thus part of the Recovery Plan for plant proteins, endowed by the government with 100 million euros over two years.
Thanks to this massive investment, the impetus is there! Its main objective is to ensure France's protein sovereignty by 2030. The two technical institutes, Terres Inovia and the Institut de l'Élevage, are in charge of the project. In concrete terms, 100,000 oilseed producers, more than 100,000 French ruminant farmers ruminants, 200 technical partners and 330 pilot farms for livestock are involved in Cap Protéines. In addition, more than 600 plots of seed legumes (pea, faba bean, lupin, soybean, lentil, chickpea) are monitored.
The Cap Protéines program has set itself the following objectives :
diversify crop rotation through innovation (new varieties, crop protection solutions, agronomic techniques, etc.), the massive introduction of legumes into cropping systems to increase from 2% to 10% of crop rotation by 2030, and the preservation of oil and protein crop production despite climatic hazards and phytosanitary restrictions;
to develop cultivation practices through agronomic diagnosis, thanks to better management of cultivation systems using high-performance digital tools, and the training of advisors and farmers to think about production as a cultivation system;
researching new production models: animal and plant genetics, plant nutrition, optimization of inputs;
to develop and diversify protein-rich fodder production for herds;
propose alternatives to soybean meal in animal feed.
Results of this first year
In less than a year, Cap Protéines has managed to unite its partners and is already producing results. In consistent with the sector plans in the territories, it is being implemented in the field and despite a complicated climatic context, showing good prospects. This is an impetus that must be preserved and encouraged so that it can be sustained. Continuity remains to be ensured. From the acquisition of new references to the deployment on farms, the transition requires time. The technical challenges demand it! If Cap Protéines provides the impetus, it must be continued for both the seed and the fodder part.
The first results of Cap Protéines
For oilseed producers
myVar®, Terres Inovia's variety selection tool, has been enriched with three new species (13 variety sheets for chickpea, 8 for lentil and 13 for lupin can be consulted free of charge online) and recommended lists of pea and faba bean for 2022 sowing.
Lentil is evaluated for the first time by Terres Inovia and its partners, i.e. 71% of the varieties grown in France. For chickpea, Cap Protéines has allowed to expand the network and to evaluate 54% of the varieties grown in France.
The Terres Inovia laboratory in Ardon (Loiret) is studying alternatives to the traditional Kjeldahl (chemical) and Dumas (combustion) methods to measure the protein content of sunflower seeds more quickly. Nuclear magnetic resonance (NMR) analysis is a promising option. The experimentation will have to be carried out on a larger number of samples to consider a routine use.
An observatory on the quality of lentil and chickpea seeds has been created. Samples have been collected from all the production basins (historical or new). Their analysis by the Terres Inovia laboratory in Ardon has been completed. The objective is to reproduce the approach for the 2022 campaign in order to produce a summary sheet for the two years, so as to have a historical coverage.
Terres Inovia and its partners have set up numerous agronomic observatories on the territory in order to acquire references and share them with technicians, advisors and farmers. In 2021, soybean, lentil, faba bean, pea, chickpea and lupin have been planted on more than 400 plots in new production basins. 10 trial platforms have been set up on these crops and visits have been organized. The experiment will be repeated in 2022.
In order to support the agro-ecological transition of farms, six pilot territories have been chosen. The objective is to meet the ambitions of developing protein sovereignty and achieving multi-performance (technical, economic and social). The approach involves 6 Terres Inovia trainers, 35 agricultural advisors and 129 farmers.
Terres Inovia is testing breakthrough technical itineraries for rapeseed, including the sowing of spring varieties in the fall.
Organic sunflower and soybean: in 2021, 26 sunflower varieties (26) and 13 soybean varieties tested are European and not French as usual. The parameters evaluated by Terres Inovia are: yield, oil yield, protein yield.
Terres Inovia has finalized several digital solutions in 2021: EvA evaluates the aphanomyces risk; three other tools estimate the risk related to rapeseed pests (terminal bud weevil, adult flea beetle and large flea beetle larvae).
In the framework of work on well-hulled and well-oiled rapeseed and sunflower cakes: Terres Inovia teams succeeded in producing sunflower cake with more than 50% protein (compared to a maximum of 27% in unhulled form) only by pressing (without solvent) with very low residual oil contents (around 5%); and rapeseed cake with 42% protein and 6% oil. In both cases, protein solubility is exceptional, i.e. more than 80% solubility in potash, allowing an increase in digestibility and preservation of amino acids (especially lysine).
Terres Inovia and its partners are organizing two innovation competitions around the theme of the transition to the consumption of plant proteins in human food. The first one, called Cap Protéines Challenge, is intended for students only, who will spend 5 months thinking about their original idea. The most convincing of the eight teams will be offered support in carrying out their project on May 10. The second competition, called Idéathon, is open to a wider public [registration is open until March 23 on "nourrir la créativité" and will take place on March 30.
On the breeders' side
In the breeding part of the project led by the Institut de l'Élevage, agronomic and zootechnical trials have been launched and relayed by demonstration platforms in agricultural high schools.
In Normandy, a trial at the La Blanche Maison experimental farm confirms the interest of multi-species grasslands for fattening steers and heifers. These grasslands rich in legumes (alfalfa and clover) allowed to save about 700 g of nitrogen concentrate per day for the animals' feed.
In Bretagne, at the Trévarez experimental farm, cows grazing grasslands with 80% clover ingested one kilo less meal per day per animal this summer than dairy cows that remained in buildings with corn silage. Also at Trévarez, two trials on winter grazing are in place. At the moment, heifers over 15 months old are fed only pasture, without any nitrogen correctors.
In Pays de la Loire, at the La Jaillière experimental station, the integration of good quality grass silage and corn cobs in the ration of dairy cows, replacing protein concentrates and corn fodder, has reduced the use of oil cakes by 50 to 70%. Animal and economic performance varied according to the level of grass silage rearing.
In Nouvelle-Aquitaine, trials showed that the use of peas in the ration of lambs could reduce the cost of the ration by 6 to 8 € per lamb compared to a complete feed. With toasted peas, feed consumption is reduced by about 5 kg compared to raw peas. However, this saving does not compensate for the extra cost of toasting.
In the Centre, Bretagne and Nouvelle-Aquitaine regions, trials have compared corn with various summer forage crops (single and multi-crop sorghums, moha, millet, teffgrass, etc.). The wet summer of 2021 was very favorable for corn growth. The multi-crop species, to be harvested or grazed, showed much lower results but a better balance between energy and protein.
On Reunion Island
To date, 100% of the soya consumed on Reunion Island is imported. To overcome this dependence, Terres Inovia and its partners have started a series of trials on organic soybean cultivation in the DOM. This is a first since this species has never been cultivated there. The experiment is testing several sowing dates for various varieties. After two unsuccessful trials, the third was harvested just before the cyclone of January 2022.
In Reunion, a crop combining corn and a tropical legume, zantac, showed gains in total nitrogen matter of 1.4 to 2.8 points compared to corn alone. However, the density of zantac should be adapted according to the aggressiveness of the maize variety used, in order to limit competition between the two crops.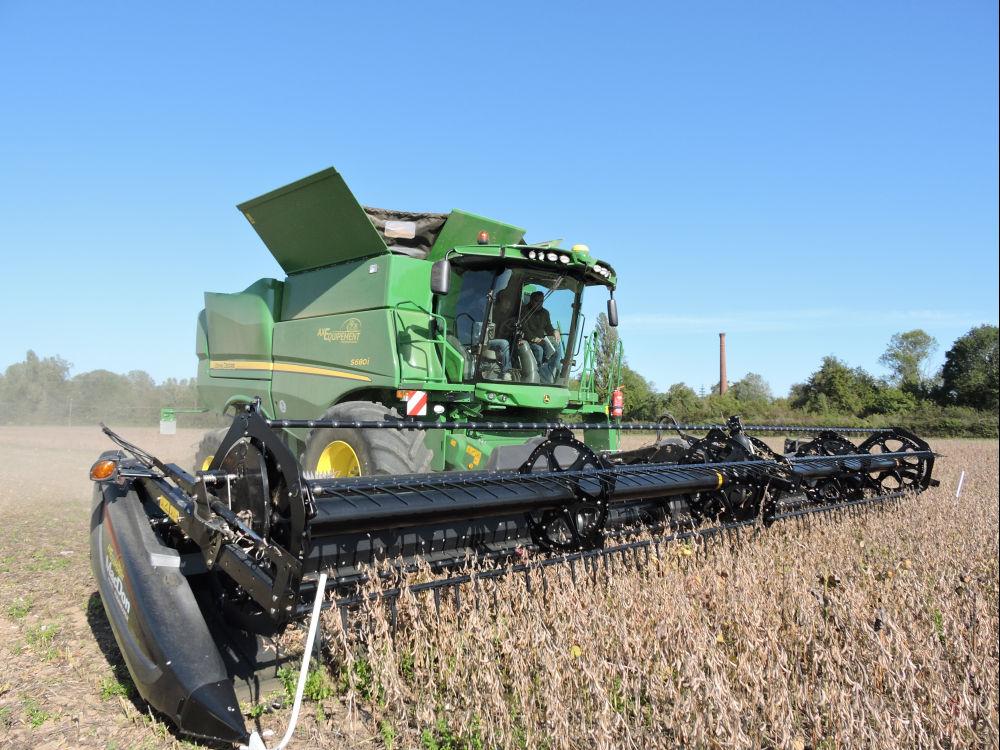 All these results are still only provisional and new tests are planned in order to confirm or not these confirm or not these first trends. Agronomic and zootechnical research needs many references before proposing verified solutions.
The ministries in charge of agriculture and economy cannot be held responsible.
1BVA survey. Image of agriculture among the French in 2021
- Document à télécharger :