null
Sowing peas and field beans in spring 2022 - Recommended lists online on myVar
18 Jan 2022
​​​​​​​​​​​​​Evaluate and disseminate new high-protein legume and oilseed varieties
Paris, January 18, 2022 - Terres Inovia offers recommended lists of spring pea and faba bean varieties for 2022 sowing on its variety selection tool, myVar®. While the new varieties benefit from breeding efforts and have seen their main characteristics improved, they are still not used enough in the field. This is why the Cap Protéines programme aims to accelerate the development of varieties adapted to French production. 14 spring pea varieties and 12 spring faba bean varieties thus constitute reliable values, to be confirmed or followed up depending on the region.
​​​​​​​​​​​​​​With 5 varieties registered in France each year for the past 3 years, i.e. about 15 new varieties with high yields available, and about 10 in the process of being registered in France, spring peas are benefiting from genetic progress. Spring beans are not to be outdone, with a dozen new high-performance varieties.
Selection has thus remained dynamic despite variations in surface areas and the low rate of use of certified seed, which limits its financing. It should be remembered that the use of certified seed is essential to bring genetic progress and reduce the risks of transmission of pathogens and bad germination.
Territorialized recommendations
To help producers make or confirm a varietal choice adapted to their objectives and production context, Terres Inovia is proposing, for the first time, lists of recommended spring pea and spring faba bean varieties for sowing in 2022. These lists have been developed within the framework of the project "Evaluating and disseminating new high-protein legume and oilseed varieties" of the Cap Protéines programme.
The climate - better behaviour in hot and dry years - and the level of yield were taken into account, as well as the behaviour of the variety in calcareous soil in the case of spring peas.
Other criteria were also taken into account at a later stage, such as the quality sought according to the market (MWP, protein content) and, for spring peas, the height at harvest, tolerance to lodging and tolerance to aphanomyces.
Recommended lists available online on myVar®.
These lists can be consulted on myVar® www.myvar.fr, by choosing the crop "Spring pea" or "Faba bean" and then "Terres Inovia evaluation results and recommendations".
By publishing these recommended lists for the 2022 sowing of spring pea and faba bean, Terres Inovia completes its advisory offer, after the implementation of recommended lists for sunflower varieties in 2017, rapeseed in 2018, soybean in 2020, winter pea and faba bean in 2021, updated each year on myVar®.
To follow all the news about Cap Protéines
​​​​​​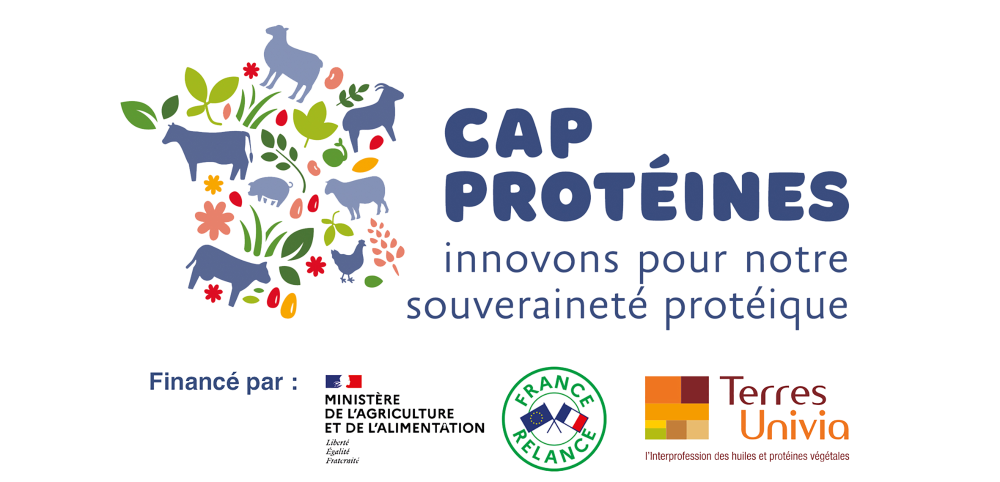 ​​​​​​​
www.terresinovia.fr/cap-proteines
- Document à télécharger :