null
The institute mobilized on organic farming at Tech&Bio
21 Oct 2021
The Tech & Bio exhibition is the key event for organic agriculture, and the mobilization of Terres Inovia is a sign of the importance given by the institute to the development of oilseed crops in organic agriculture.
For the 2021 edition, six Terres Inovia collaborators (1) were present to run a stand and answer farmers' questions on technical itineraries and the levers to be used in organic farming. This field crop stand was shared between Terres Inovia, Terres Univia, Arvalis and the Chambers of Agriculture of Auvergne Rhône-Alpes, thus encouraging complementary exchanges with the various visitors. This shared space was an opportunity to meet a variety of people, in addition to farmers, such as students and trainers, and to discuss with them oilseeds and the prospects for the development of organic crops. The Institute was also present at the Acta stand, where it was able to highlight the Cap Proteines program.
​​​​​​​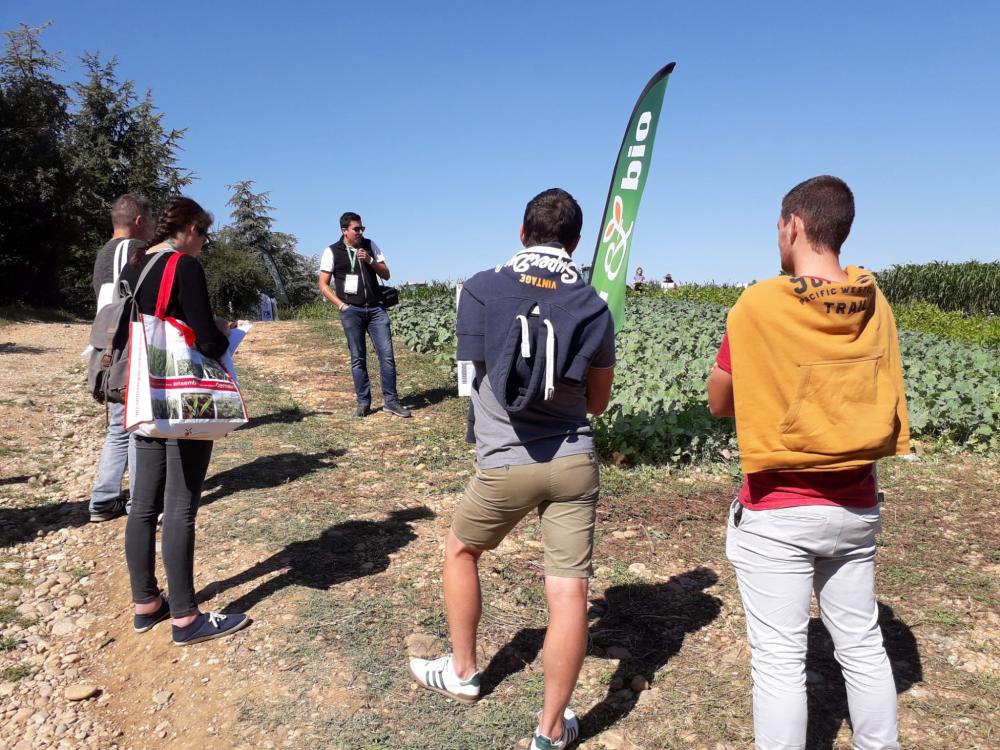 The attendance was particularly strong around the conferences and workshops led by the experts of the institute, gathering about 170 people:
-The management of bruchid on lentil
-The hemp sector in France in 2021
-The benefits and management of rapeseed associated with legumes
-Rapeseed in organic farming. ​​​​​​​
(1) Alexis Verniau, Laura Cipolla, Quentin Lambert, Arnaud Micheneau, Xavier Baudry et Flovia Busato
More information : Terres Inovia's actions on organic farming and discover the institute's organic brochure.