null
Cap Protéines Challenge - Les Frimeuses' plant-based spreads make the jury's taste buds curl
24 May 2022
On 10 May, the final of the Cap Protéines Challenge was held. The aim of this student competition was to take up the current challenges surrounding plant proteins by proposing ideas and concepts to improve the national production of protein-rich crops and to democratise their use in human food.
Six teams qualified at the end of 2021 and 5 of them went on to the final at the University of Avignon.
Team rankings
- Gold medal: 𝗟𝗲𝘀 𝗙𝗿𝗶𝗺𝗲𝘂𝘀𝗲𝘀 from Sup'Biotech (photo below) seduced the jury's taste buds with their three vegetable spreads made from lacto-fermented legumes.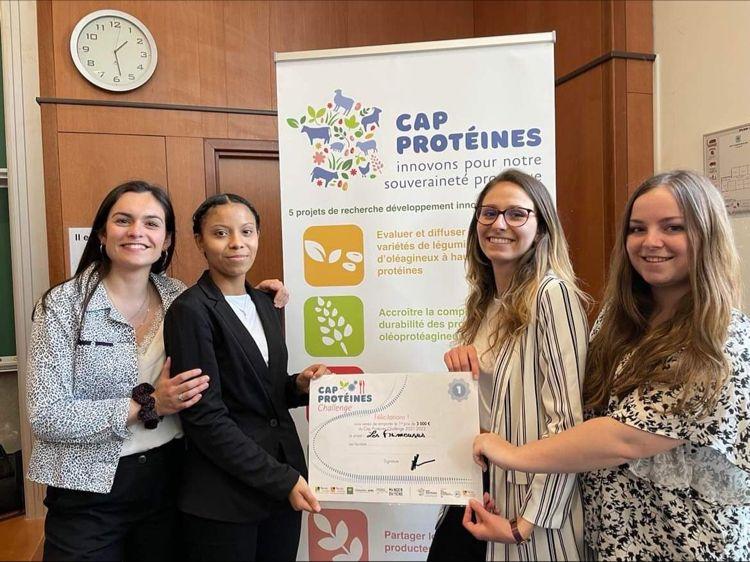 Chiche: rather classic but surprising, it is cooked with fermented chickpeas.
Le Ravageur: with its sparkling colour, this spread is made with fermented red beans and beetroot.
Le Crâneur: its colour is intense thanks to the ingredients of fermented coral lentils and butternut.
Their project? To create an aperitif product that is healthy, tasty, fresh and environmentally responsible. This product is suitable for French consumers who are concerned about their health and their environment! The team is composed of nine passionate, motivated and creative students. The group will participate in Ecotrophélia 2022, the first national competition for innovation in the agri-food sector.
- Silver medal: 𝗩𝗲𝗴𝗴𝗶𝘁𝗮𝘃𝗶𝗲 from EBI (École de Biologie Industrielle ) praised the merits of his Newki (chickpea gnocchi with basil, carrot and tomato flavours). See the photo below for the tasting.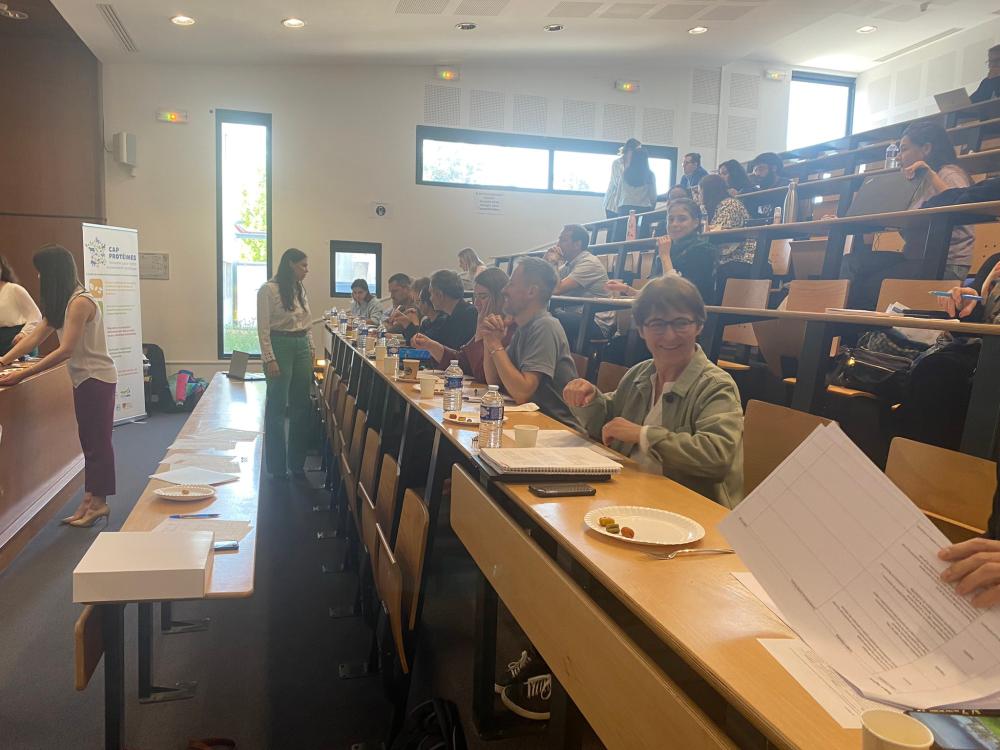 - Bronze medal: 𝗩𝗮𝗹𝗼𝗿𝗶𝘇 𝗠𝗲 (ex-C to E Specialised Nutrition) from ESA (Angers) presented its banana and apple vegetable protein bars (photo below).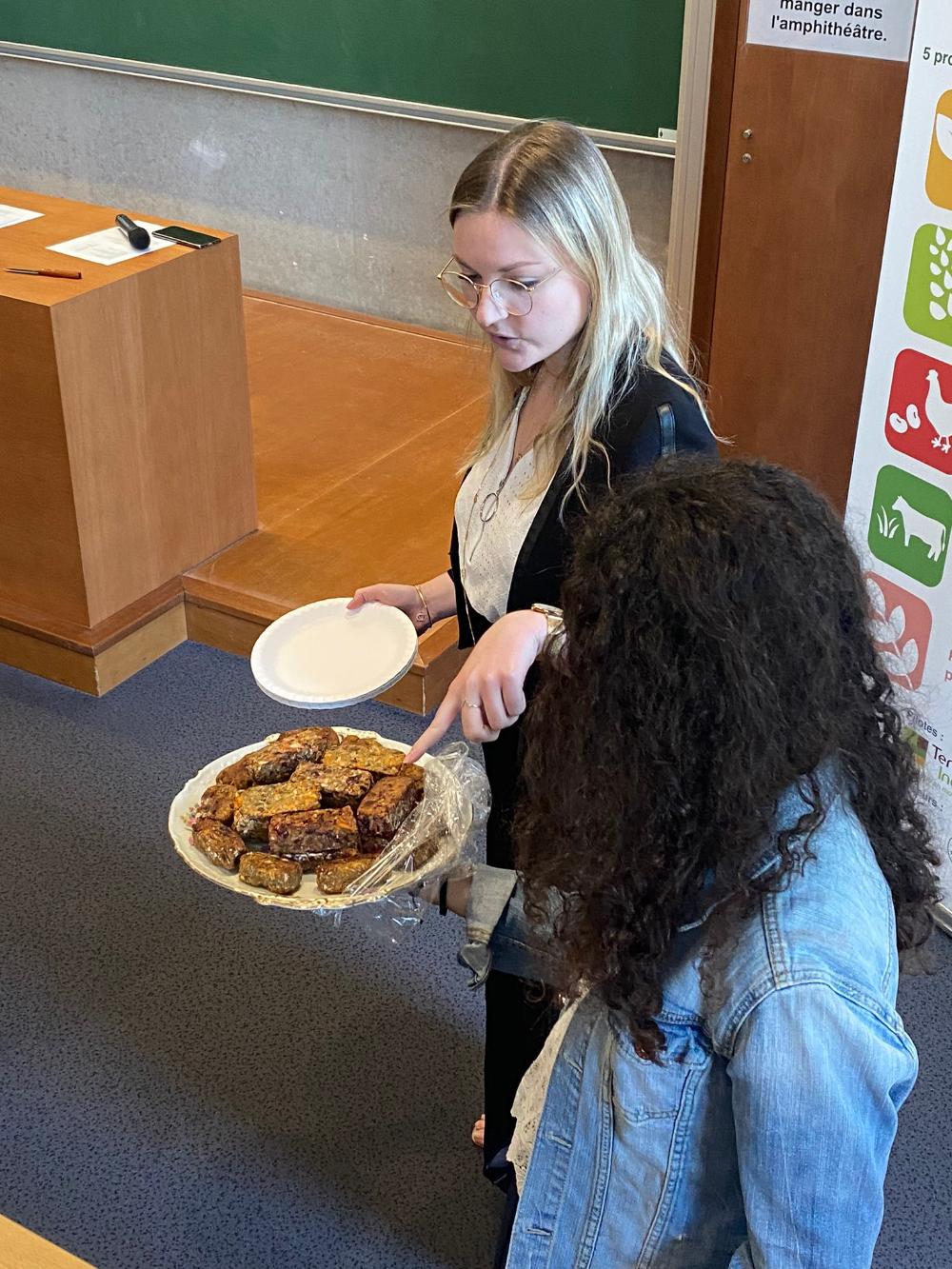 - 4th: 𝗖𝗵𝗲𝗳 𝗞𝗼𝗿𝗮𝗶𝗹 from the University of Avignon had their coral lentil dessert (photo below).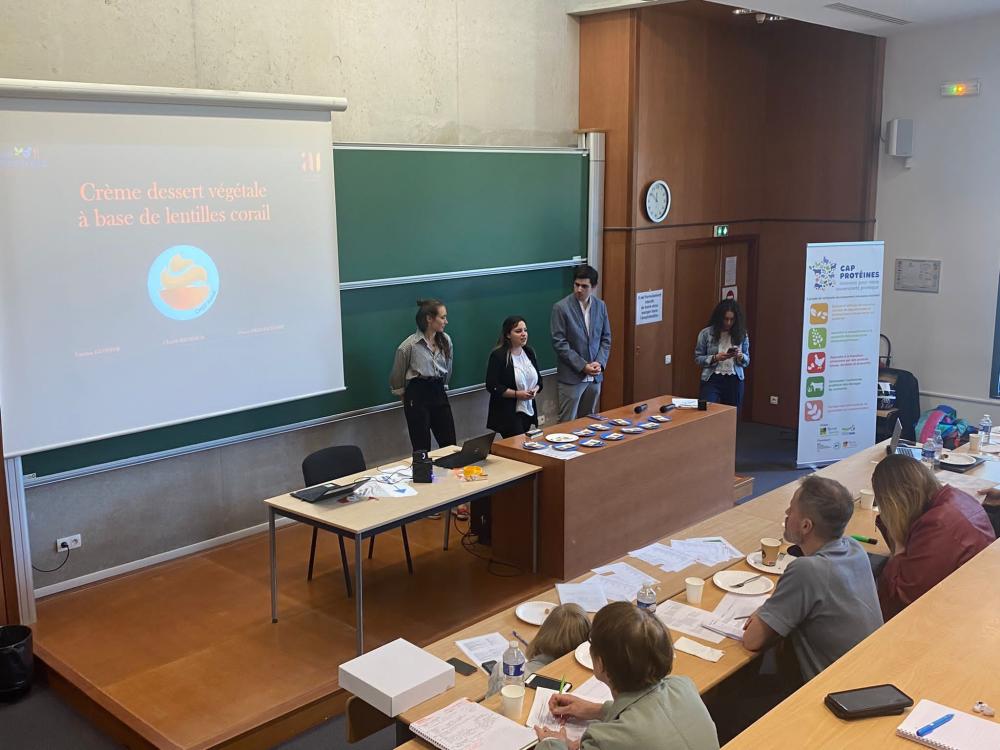 - 5e: 𝗣𝗵𝘆𝘀𝗮 𝗖𝗼𝗿𝗽 (ex-Blob) from Isara explained how to exploit the blob (pictured below). She showed a petri dish containing this protein-rich, fast-growing 'cousin' of the fungus.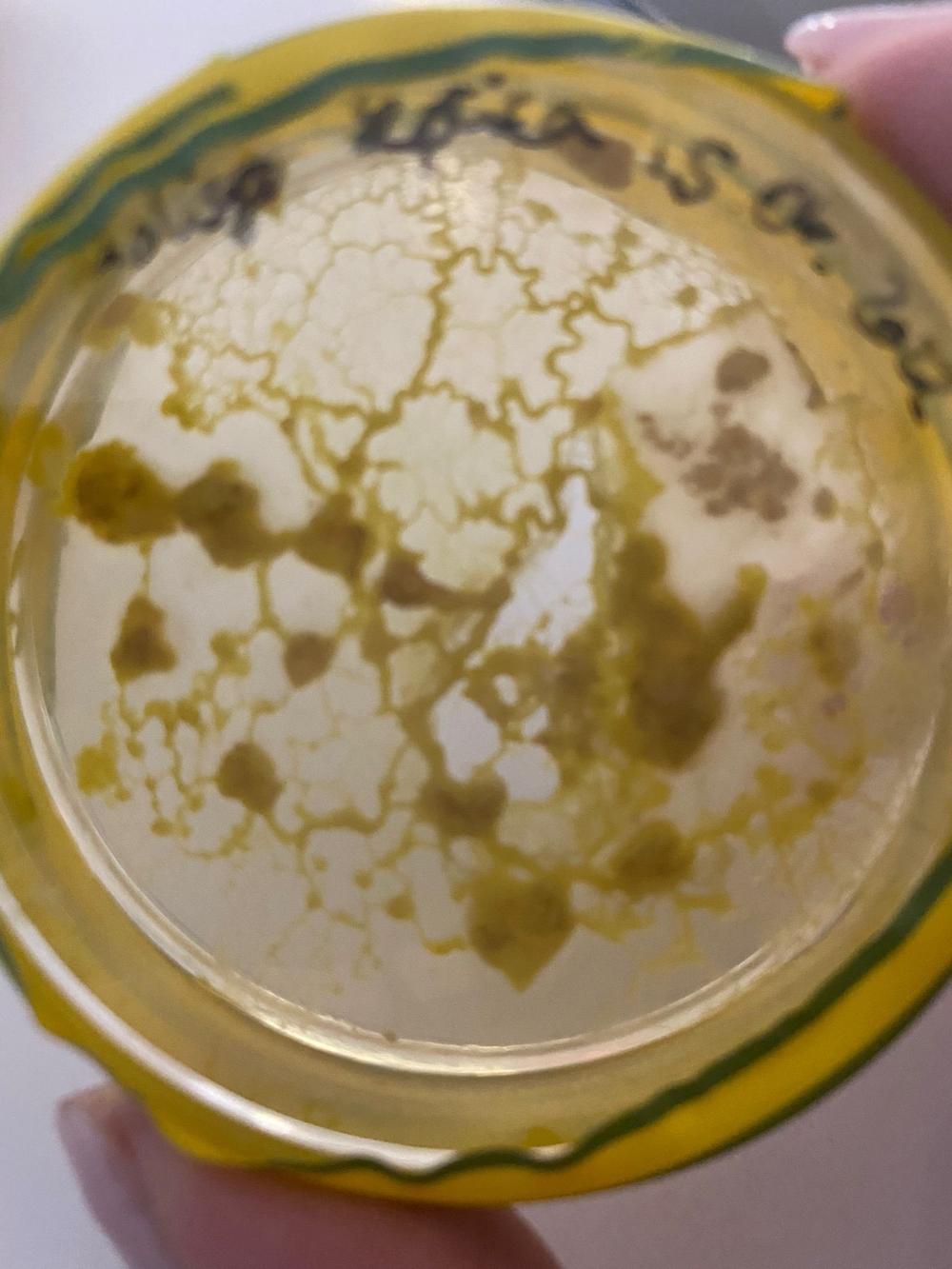 A jury of experts!
The participants pitched their projects to a jury of 10 multidisciplinary experts. They evaluated the teams on the Eating Sense platform based on 5 criteria: relevance, feasibility, originality, quality of presentation and entrepreneurship.
Gilles Robillard > President of Terres Inovia
Patrice Dole > Director of Research CTCPA
Philippe Leroux > Managing Director of the Fondation Avril
Olivier Alluin > Business Manager Impulse Marseille
Corinne Peyronnet > Head of the downstream pole at Terres Univia
Eric Dufour > Head of innovation at DGER
Irene Allais > Réso'them coordinator DGER
Benjamin Buaud > ITERG project manager
Alexiane Desbiens > Deputy General Delegate Protéines France
Camille Cesbron > Antropologist
Catherine Renard > Director of Carnot Qualiment
3000 euros and a springboard!
After the closing speech by Gilles Robillard and Patrice Dole, Philippe Leroux presented the prize to the winning team. 𝗟𝗲𝘀 𝗙𝗿𝗶𝗺𝗲𝘂𝘀𝗲𝘀 received a cheque for €3,000 and will now receive "entrepreneurship" support from experts at the Euralimentaire start-up incubator to implement their idea.
The participants showed rigour and dynamism throughout the competition. Although it is not a disruptive innovation, their offer is clear, coherent and appetizing.
Networking moment
The final ended with a convivial and enriching networking cocktail where the students could build a new network and exchange with the jury, the organisers and professional guests.
The following people were present Stéphane Bertrand, R&D project manager at Fleury Michon; Marie-Josephe Amiot Carlin, research director at INRAE; Capucine Maes, manager of the Euralimentaire incubator; Freddy Thiburce, associate director of Manger du sens; Stéphane Georgé, manager of the emergence and follow-up of collaborative programmes at the CTCPA; Marie Dubot, Terres Univia's innovation officer; Anne-Sylvie Tixier, senior lecturer at the University of Avignon
A second edition of the Challenge will be launched in September 2022. The consortium will define the precise schedule shortly.